This year we spent 3 whole weeks traveling around Iceland, shooting elopements, teaching at a photography workshop, and exploring a few new locations for future elopements. Iceland has always been one of our favorite places to spend time in - the peaceful countryside, the grandeur of every landscape, the hidden gems not listed on maps around every turn, the friendly hosts at each airbnb. The second we landed, everything felt so familiar and we were excited to get on the road and start planning / scouting / prepping experiences for all our couples.
Alice + Jace was our first couple to kick off the trip. They contacted me just a few months prior wanting to have an elopement experience after a more traditional court house celebration with their friends + family and pretty much left it up to me to decide when / where / how (which I absolutely love). When you elope internationally, it's not often that you get legally married since the logistics can be a pain + time consuming depending on which country you are visiting so they just wanted to exchange vows and have a fun, adventurous day together which Iceland was the perfect place for!
Finding a secluded, private spot for vows is always my #1 priority and in a place that has become as popular as Iceland, it might seem daunting to find something before ever stepping foot in the country, but that's what we are here for! We found this area on our first trip to Iceland when we were hunting down cheap campsite areas and it feels like the highlands, but is just a short drive off the major ring road that circles the whole island. It was completely empty and so perfect for these two to share their love for each other while Rich and I hung back and documented the whole thing.
We then drove back towards all the waterfalls in the south, and ended the day on a cliffside at sunset with puffins + champagne. It was simple, but sometimes that's all you really need. Take all the fluff away from a big wedding production and explore a new place together. Every elopement we shoot is so different and curated for each couple and it's so fun to see couples actually connecting + spending time with each other in an incredible landscape, and to have an experience that is theirs and theirs only.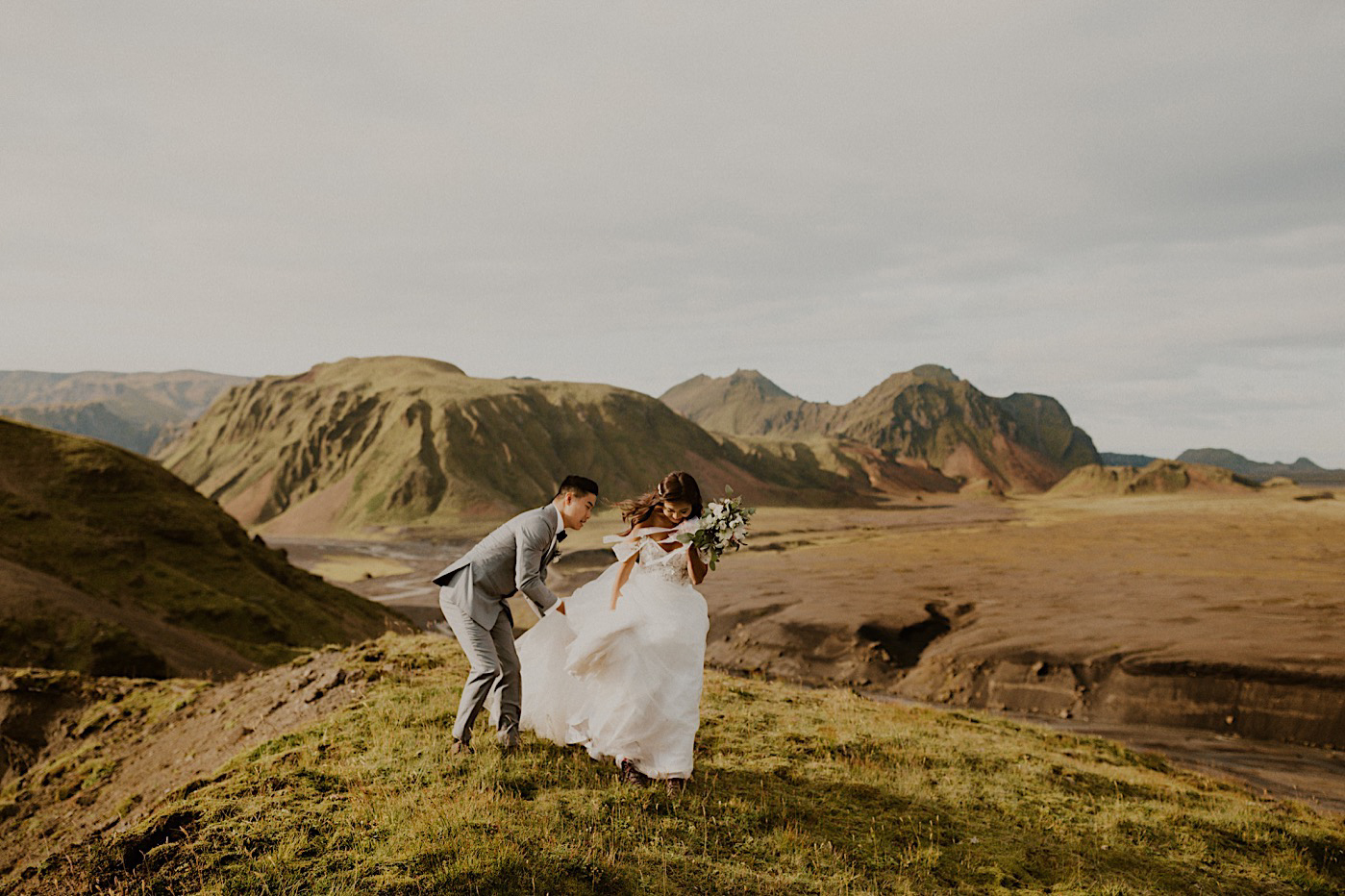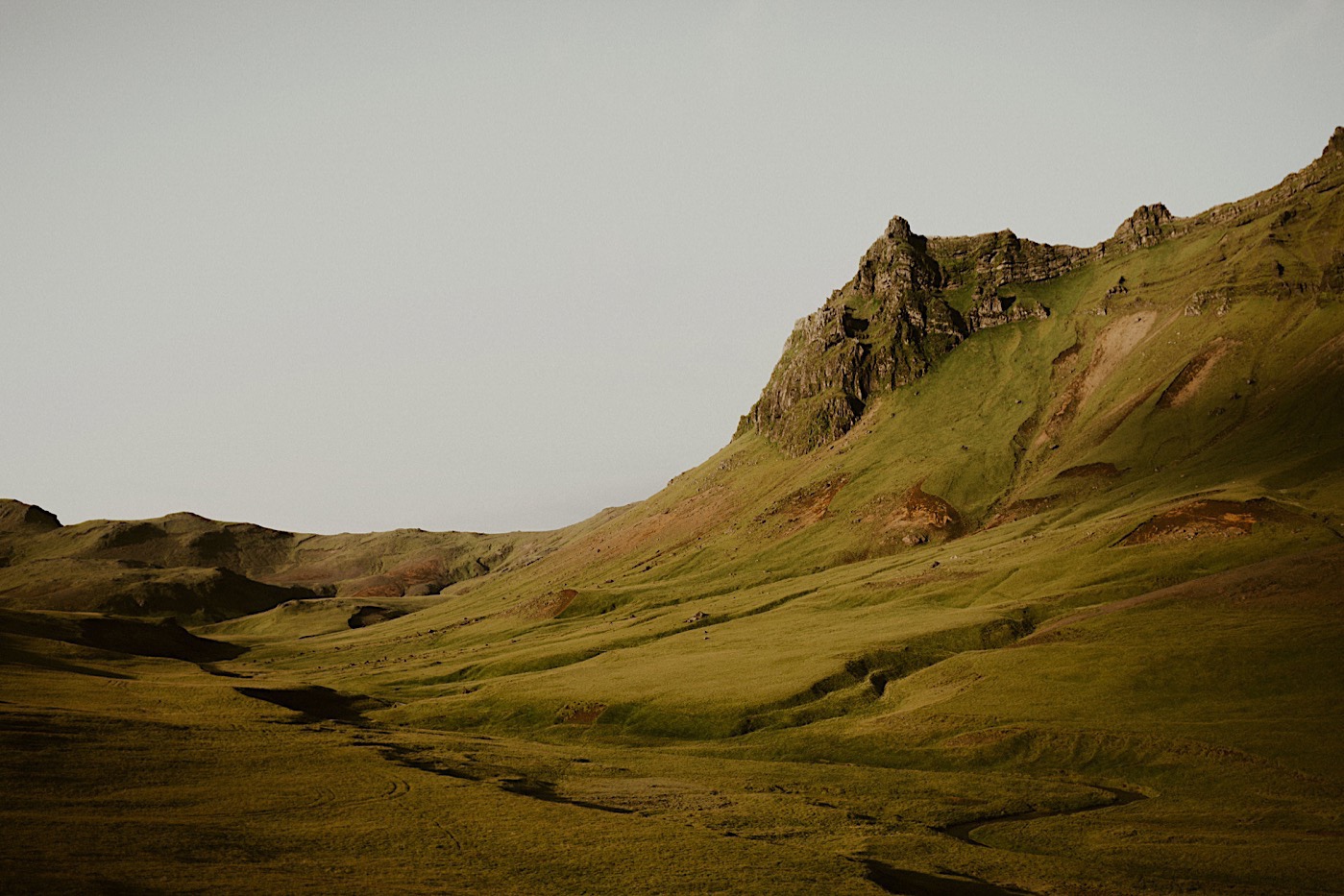 We love you guys! Thank you for trusting us and including us in your day!