This adventurous elopement in Santorini has to be one of the most incredible shoots I've ever done.
The trip was such a whirlwind. I barely spent 3 days here, a painfully short trip for such an incredible place. I had a wedding in Colorado on Saturday, said bye to my husband and flew out of the Denver airport on Sunday, arrived in Santorini on Monday, shot for 2.5 days, flew back home on Thursday, arrived in California on Friday, and then shot another wedding on Saturday. What a week! There really was no room for error and I'm so grateful that everything panned out perfectly because it was a little risky doing so much travel all in 1 week. I even had one freakout moment when my bag didn't come out of baggage claim and I was panicking running around trying to find someone to help me only to realize I was standing at the wrong carousel. HA. And hours later, there was my lonely bag going round and round just waiting for me.
The trip was so worth it though. When Britt and Jonathan first reached out to me, their plan was to just hike around the morning of their wedding and find a place to elope. I was like ok, yeah, cool, let's do it. Of course I started researching locations frantically as I do and found that they were staying a little out of the main town of Oia in a place called Imerovigli and looking back, I wouldn't have wanted to stay in any other place. It's just south of Oia, has all the same incredible views, but so much quieter. It also has Skaros Rock which is a really cool hike and was ultimately where they eloped. I am going back June 2019 and I'm taking my husband this time and I absolutely cannot wait!
As soon as I landed I set out to see what all these places I had scouted online looked like in real life and I found this cliff that had the best lookout spot at sunset and soaked it all in. I couldn't get enough of the narrow winding streets, the friendly Greek culture, the infamous white buildings, and so much amazing food. I'm pretty confident I had a Greek salad everyday because it's not cute little crumbles of feta, it's a SLAB of feta. My mouth is watering just thinking about it.
I met up with Britt and Jonathan later in the day and I took them to the spot I thought was perfect for the ceremony and we all agreed, this was it!
Day 2
What does a professional skydiver and nutritionist/yoga instructor do the morning of their wedding? Hike 7 miles from Thira to Oia of course.
I had seen awesome reviews of this hike online and it lived up to the hype. It's not hard, just a little long, but an amazing way to experience the island.
The trail started just in front of their hotel so the morning of their wedding, we woke up early and set out to explore. The hike stayed along the ridge-line closest to the coast so we could see what the whole island looked like, little Greek churches along the way, and yes donkeys. We eventually dipped into Oia where the streets are full of tourists, iconic views, and locals hauling supplies to their shops (no cars on these tiny streets). We hiked all the way down to a little fishing port with restaurants right on the water, squid drying in the sun, and donkeys tied up for tourists to ride. It was all so amazing, but really the most impressive part of this adventure was the taxi who took us back to our hotels to get ready for the wedding. The road from this little fishing port up to the main road is about a 45 degree angle, one way, and they all drive manual's. Everyone screeched out while going up the road and it was so normal, but we all kept looking at each other like ARE WE GOING TO MAKE IT? The taxi driver just laughed at us.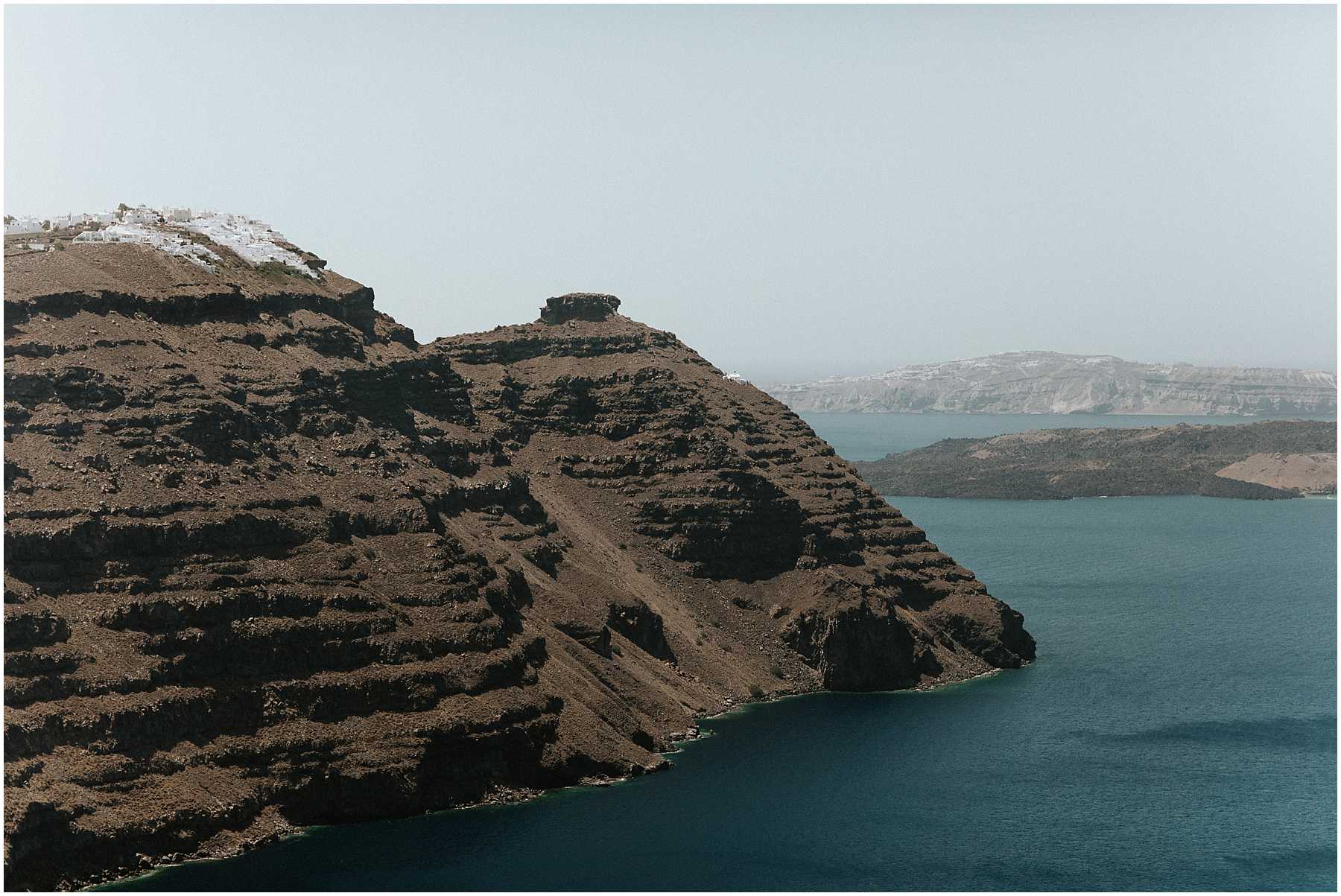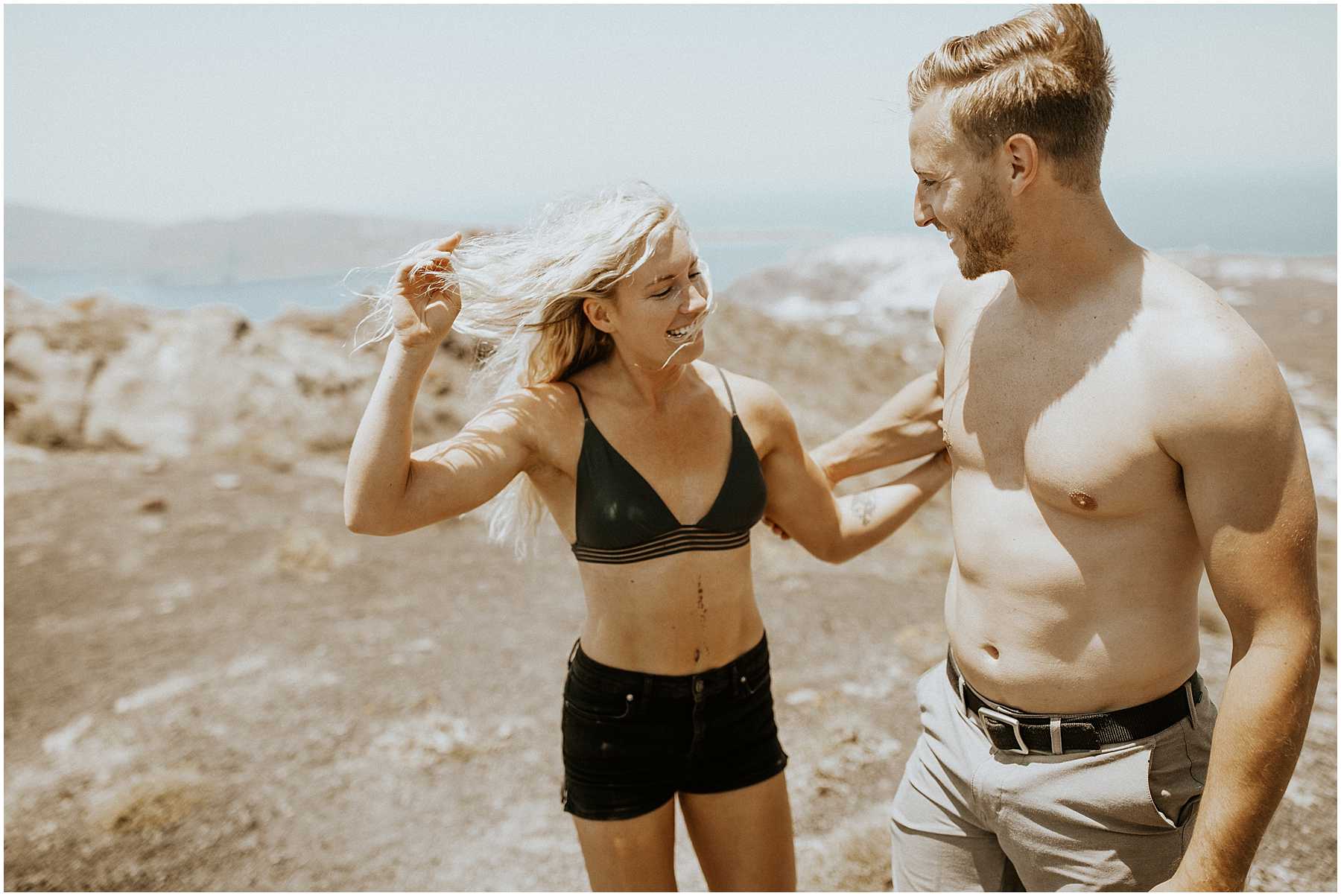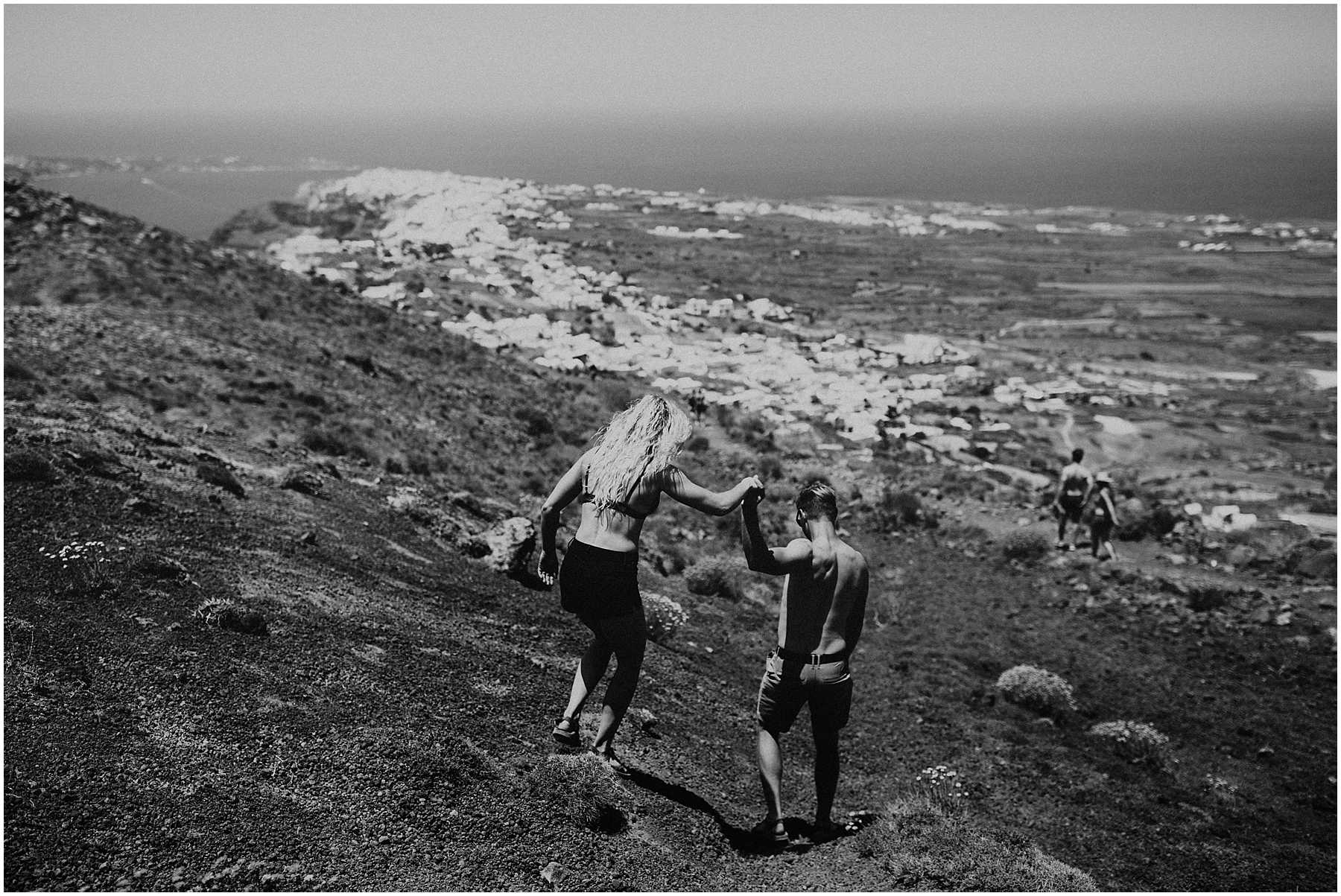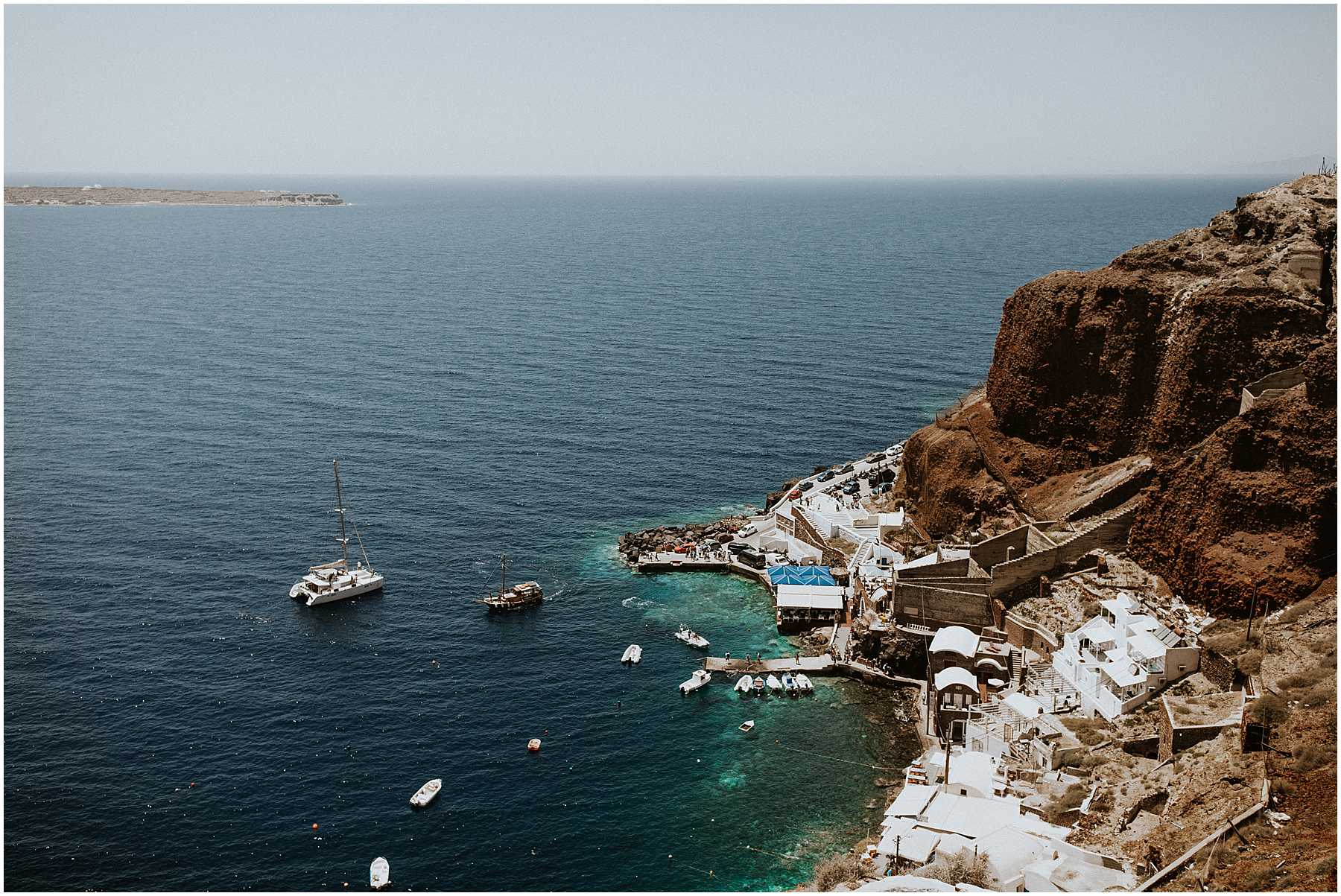 The Elopement
After our hike, we showered all the dust from the trail off and with a general timeline in mind we set out to our cliff I had scouted the day before where they would say their vows, stopping whenever we felt like it to take some photos. Talk about a stress free wedding. This is what it should be like.
Because we weren't in the main part of town in Oia, it was so quiet and peaceful. We often had the entire place to ourselves apart from a few other tourists and it was the perfect setting for an elopement. Britt and Jonathan didn't have an officiant or any other formal traditions because they wanted to just focus on themselves. It's a little tricky to get hitched overseas so I always suggest couples to take care of things at their local courthouse either before or after so they don't have to go through hoops from a different government system, but I understand the couples that want to legality to happen in the moment as well. They didn't want the hassle, so we just created a space for them to say their vows and it was perfect. They didn't even want to write them down or feel stressed, they just spoke from their hearts and the way their faces looked afterwards was so cool. Britt is like a huge container of energy and when it all comes out you can see it all over her face and I love it so much.
We found a little secret church that we hiked out to and just sat out there watching the sunset. It was so amazing.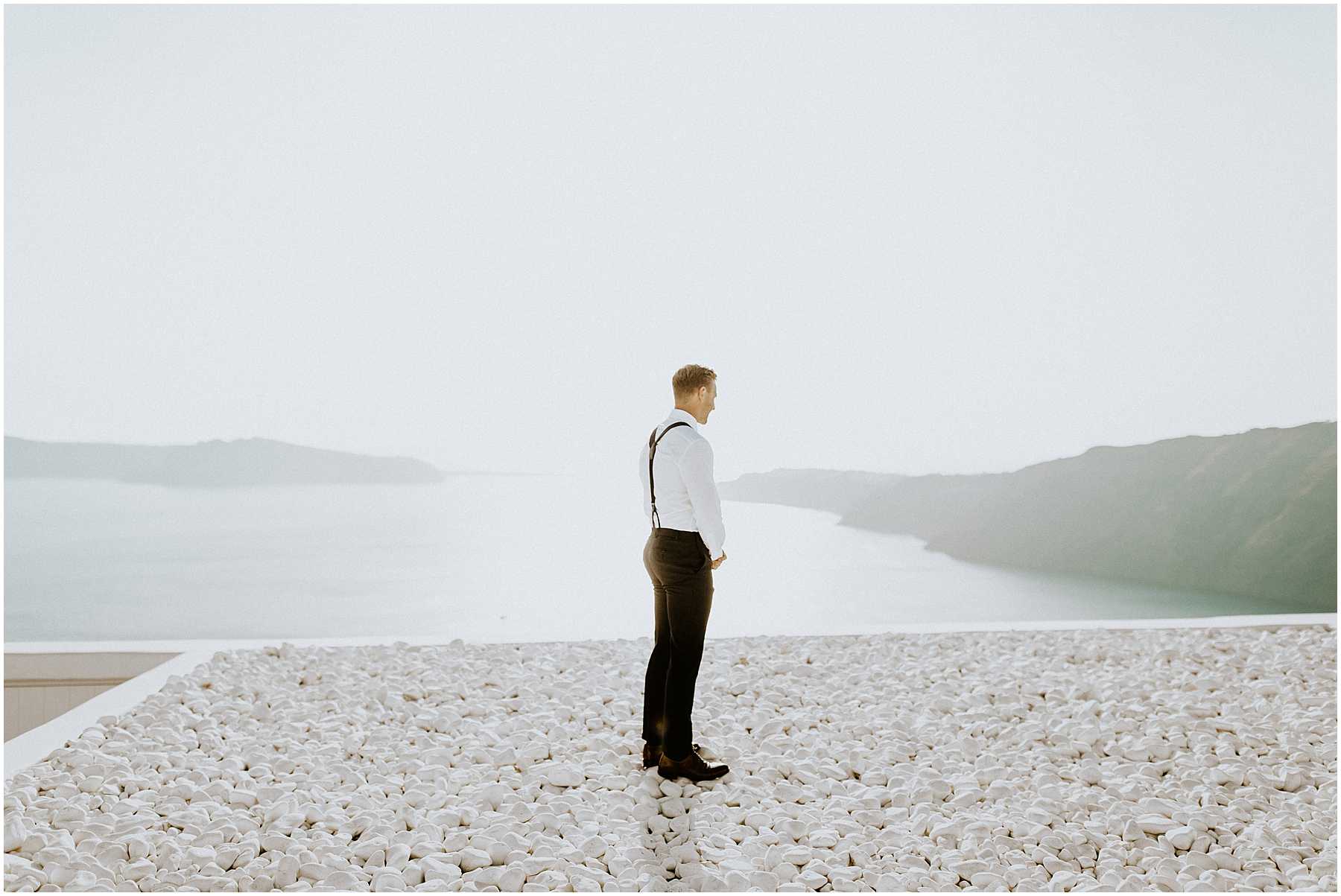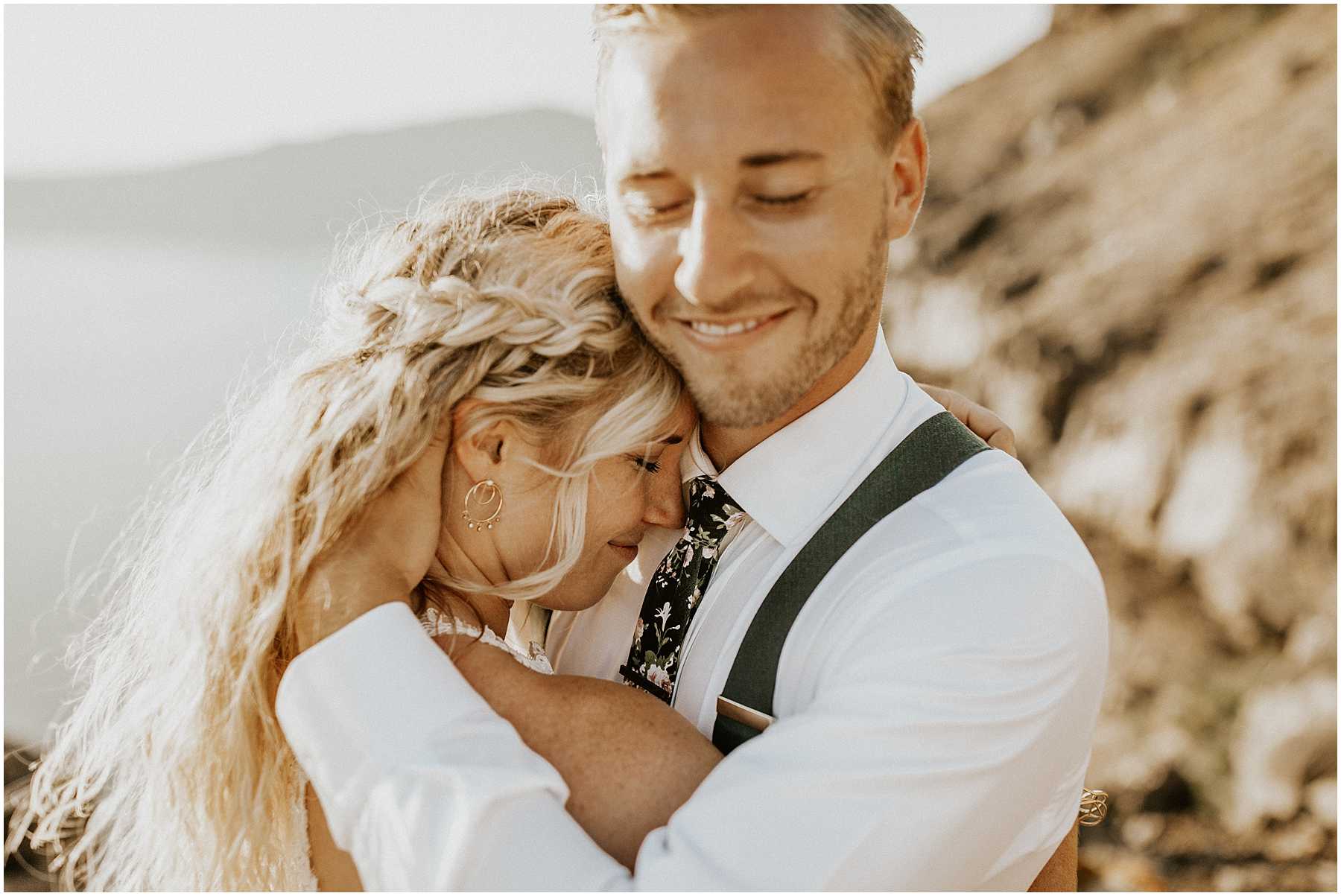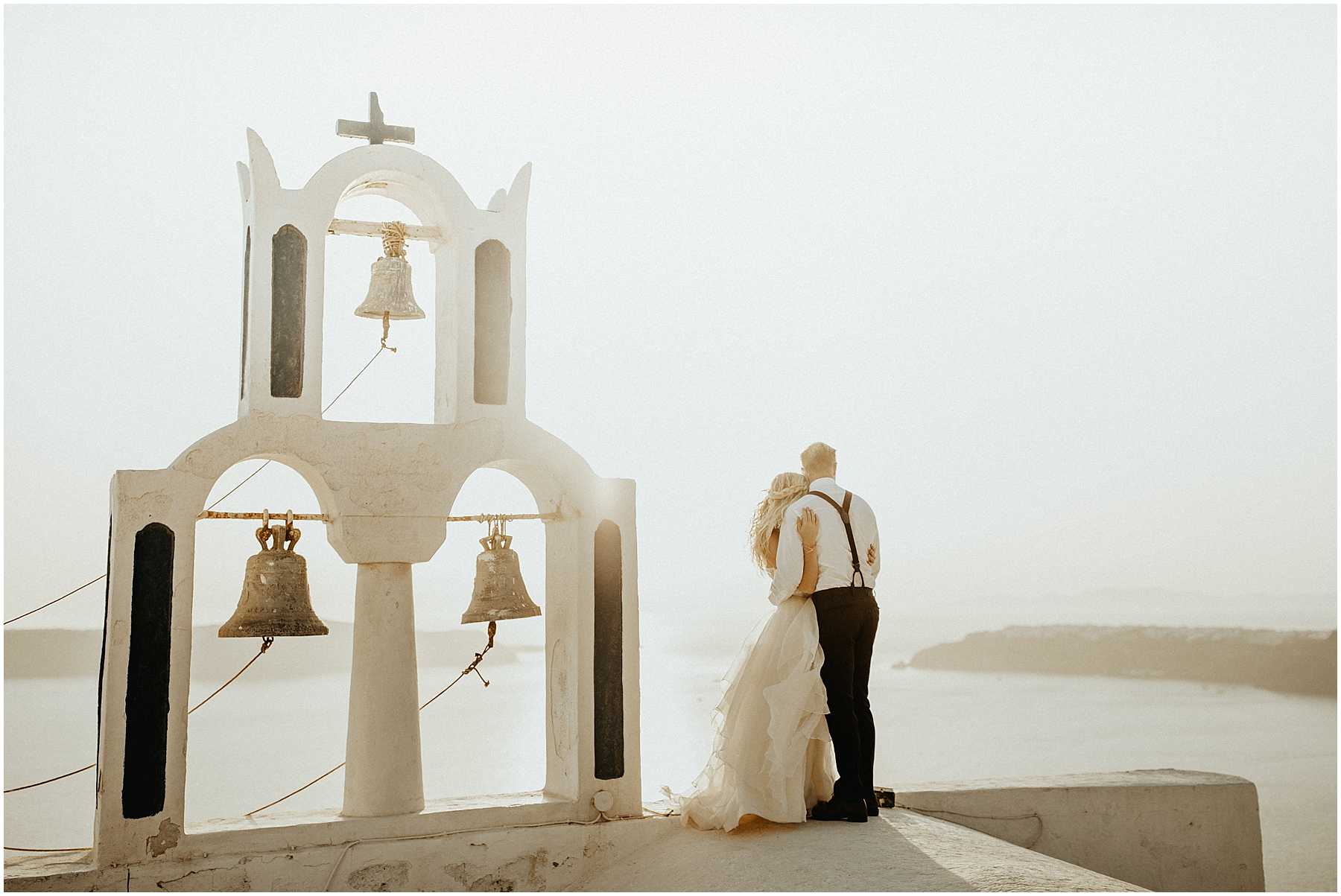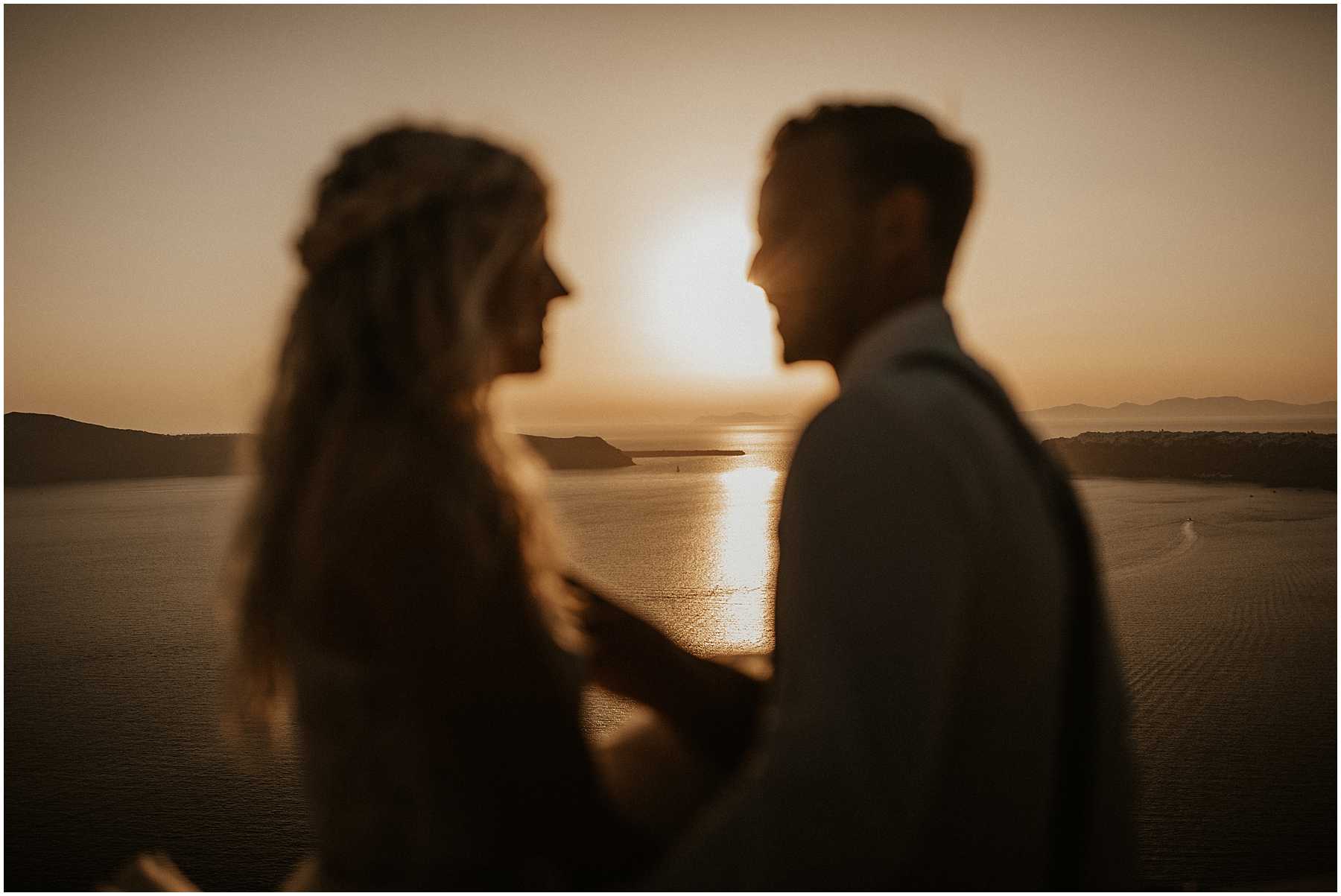 Day 3
So if you are planning on going to Santorini, do not miss out on some kind of water sport. The cliffs are just so huge that it needs to be experienced from a boat so you can see just how grand and unique it all is. We did a sunset tour which lasted most of the afternoon and ended in the port in Oia right as the sun was going down. They fed us Greek food, white wine, had multiple stops at different beaches, we went snorkeling, we swam up to an volcano island that had a hot spring seeping into the ocean (it was a weird luke warm water kind of hot spring, hot on the top, cold on the bottom, not sure if I would do it again).
It was an amazing finale to such an amazing trip. I can't wait to be back here next year!